Religious diversity has been a defining characteristic of India, where next to a Hindu majority, religions such as Islam, Christianity, Sikhism, Buddhism and Jainism have established their presence. This multiplicity of beliefs is reflected in India's civil society space, where diverse faith-based actors have been operating.
Against this backdrop the following study aimed to provide insights into the extent of activities and services provided by faith-based actors in India, more specifically, related to sexual and reproductive health and rights (SRHR). To this end India's four cities were selected, namely Bangalore, Delhi, Kolkata and Mumbai to carry out forty (semi-structured) interviews with Hindu, Muslim, Christian, Sikh, Buddhist and interfaith faithbased organisations (FBOs).
Download
---
Indonesia is a predominantly Muslim country where the followers of Islam make up nearly 90% of the entire population. The country has a vibrant civil society landscape which is to a great extent composed of faith-based organisations (FBOs), especially Muslim social welfare organisations that provide a wide range of services, including health and education.
Faith to Action Network in cooperation with one of its members and founders, Muhammadiyah, an Islamic organization in Indonesia and the second largest FBO in the country, embarked on a research project to map out the extent of activities and services provided by faith-based actors in Indonesia, more specifically, related to sexual and reproductive health and rights (SRHR).
Download
---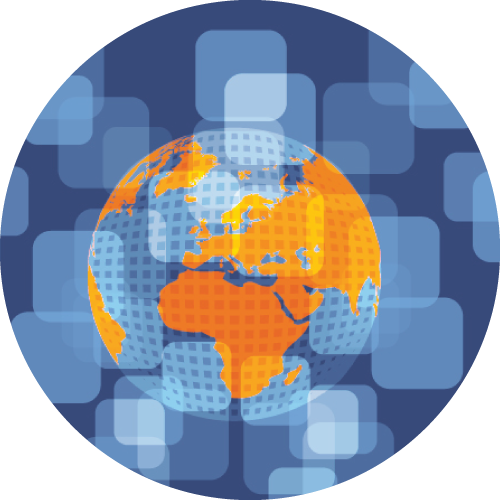 An independent group of scientists (IGS), supported by a task team of six UN-system agencies is receiving inputs to the 2019 Global Sustainable Development Report (GSDR).
The report is mandated by the United Nations' Member States in the outcome document of the 2012 Rio + 20 conference. It is meant to strengthen the science-policy interface and provide a strong evidence-based instrument to support policy makers in promoting poverty eradication and sustainable development.
The Faith Community can provide its inputs through the link https://goo.gl/forms/bWjUsJmHPZCDkqxb2
DEADLINE: 1 December 2017
---
Faith to Action Network Secretariat with the support from the ministry of foreign affairs of the Netherlands conducted a study (Mixed methods design; with a follow-up qualitative phase after the quantitative study) to generate evidence on FBOs involvement in SRHR advocacy, policy influencing and programming. The findings of this mapping highlight on great opportunities but also barriers faith-based organizations face working on sexual and reproductive health and rights. These findings are intended to leverage existing strengths and mitigate challenges to deliver family health and wellbeing.
Download
---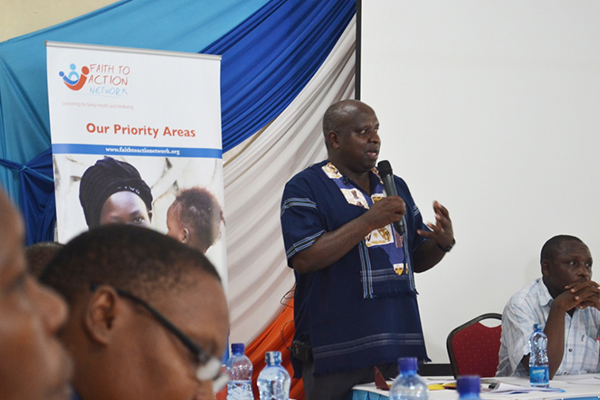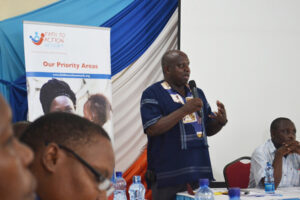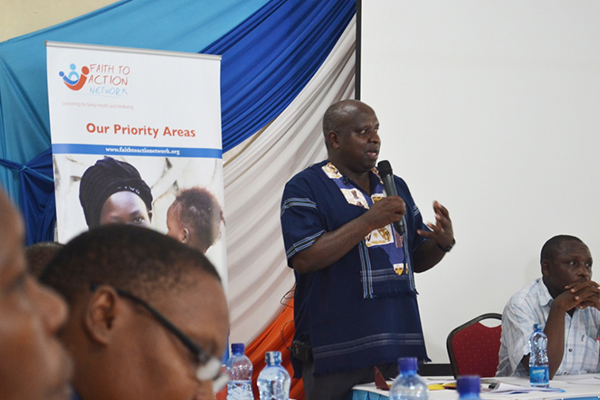 A qualitative research study on teenage pregnancy commissioned by Faith to Action Network together with the Supreme Council of Kenya Muslims (SUPKEM) and Kilifi County government has revealed that an estimate of one out of four teenage girls in the Kilifi is either pregnant or a mother.
These findings were revealed during a validation and dissemination meeting held on 28 April 2017 at Pwani University, Kilifi County that brought together County Government Officials, Religious Leaders, Academicians, Youth representatives and the Media.
The study identifies Ganze, Magarini and Mtwapa as the major hotspots of teenage pregnancies in a Kilifi County where one out of 4 teenage girls is pregnant or a mother. The research also found that religious communities do not optimize on their role as caregivers and refuge for those deprived or having their rights violated in the society. The report also revealed that Young mothers aged 12-19 years old who participated in the qualitative study also pointed an accusing finger at school administrators in the area, for chasing them away from classes once they learn of the girls' pregnancy. But in a surprising twist, the study also reveals that young mothers do not know about their right to return to school, a policy run by the Government of Kenya since 1994.
There was a consensus that the findings of the research depicted the true picture regarding teenage pregnancies in Kilifi County but there was a strong recommendation to research on the state of the boys as well. Noting that this area was not addressed in both research and policy. "We tell girls to stop getting pregnant, lets focus on boys as well. It takes two to create a baby." George Migosi, County Director, Children's Department Kilifi.
The report points at harmful cultural practices and poverty as the main catalysts to early marriages and teenage pregnancies in the area despite efforts by various players to end the vice. The research was conducted between November-December 2016 by John Njoka, a research fellow from the Institute of Development Studies at the University of Nairobi.
---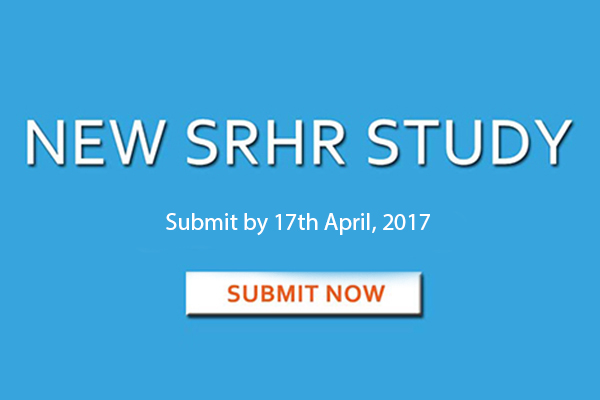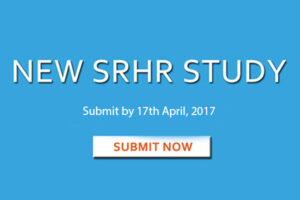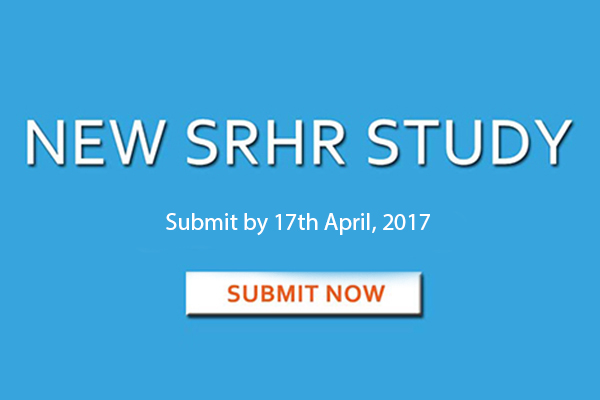 Dutch Ministry of Foreign Affairs has commissioned an independent evaluation of all Sexual and Reproductive Health and Rights (SRHR) programmes that have been funded by the Dutch Ministry of Foreign Affairs between 2011 and 2015. The evaluation aims to contribute to the Ministry's and its partners' learning with regard to the design and implementation of such programmes. The evaluation consists of a desk study, an online survey, and semi-structured interviews.
The online survey seeks to document the experiences and opinions of staff who have been involved in one of the funded programmes. As your organization – and you yourself as staff member – has been involved in 'Faith to Action project', we kindly ask you to fill out the online survey. The survey focuses on issues of collaboration, decision-making and sustainability.
The survey can be accessed online, by clicking on the following link; answering the questions will not take more than 10 to 15 minutes. Anonymity is guaranteed and all answers will be treated confidentially. — Online Survey
Since the survey aims to get a realistic idea of the diversity of opinions and experiences in the programmes, we strive to reach as many people as possible and would really appreciate your participation. We hope that even non-English speakers will be able to answer the questions. Those who feel that the language barrier prevents them from filling out the survey can indicate their non-participation for this reason after clicking on the link. The deadline for filling out the survey is Monday April 3.
---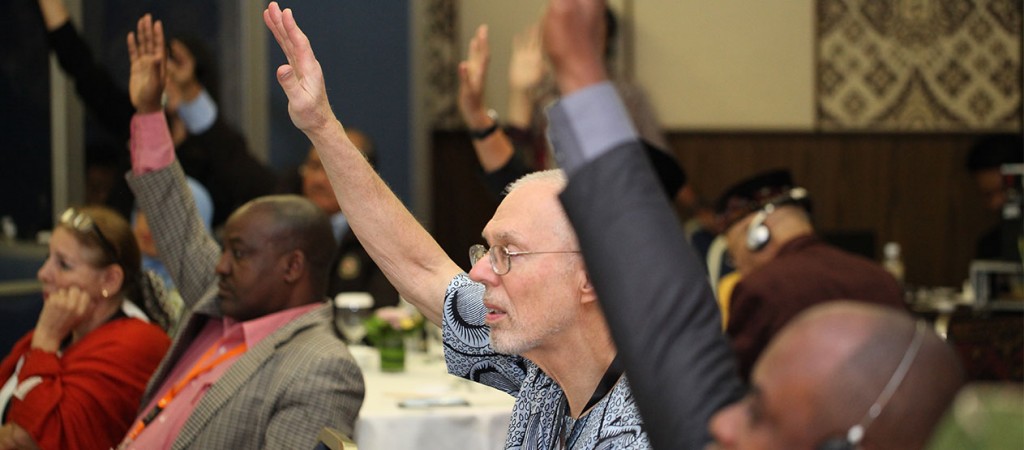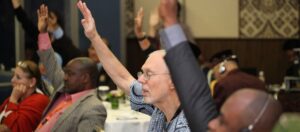 Faith to Action Network in partnership with Muhammadiyah (Indonesia) and Ojus Medical Institute (India), on 23rd January 2016 hosted a validation meeting for a research study aimed at mapping out SRHR approaches by FBOs at Hotel Santika Siligita, Nusa Dua – Bali, indonesia.
The participants discussed the preliminary findings of a mapping exercise on faith-based responses to sexual and reproductive health and rights (SRHR) in Asia and provided recommendations for strengthening the faith-based role in provision of sexual and reproductive health and rights in Asia. Please visit the website soon for a comprehensive report on the findings
---