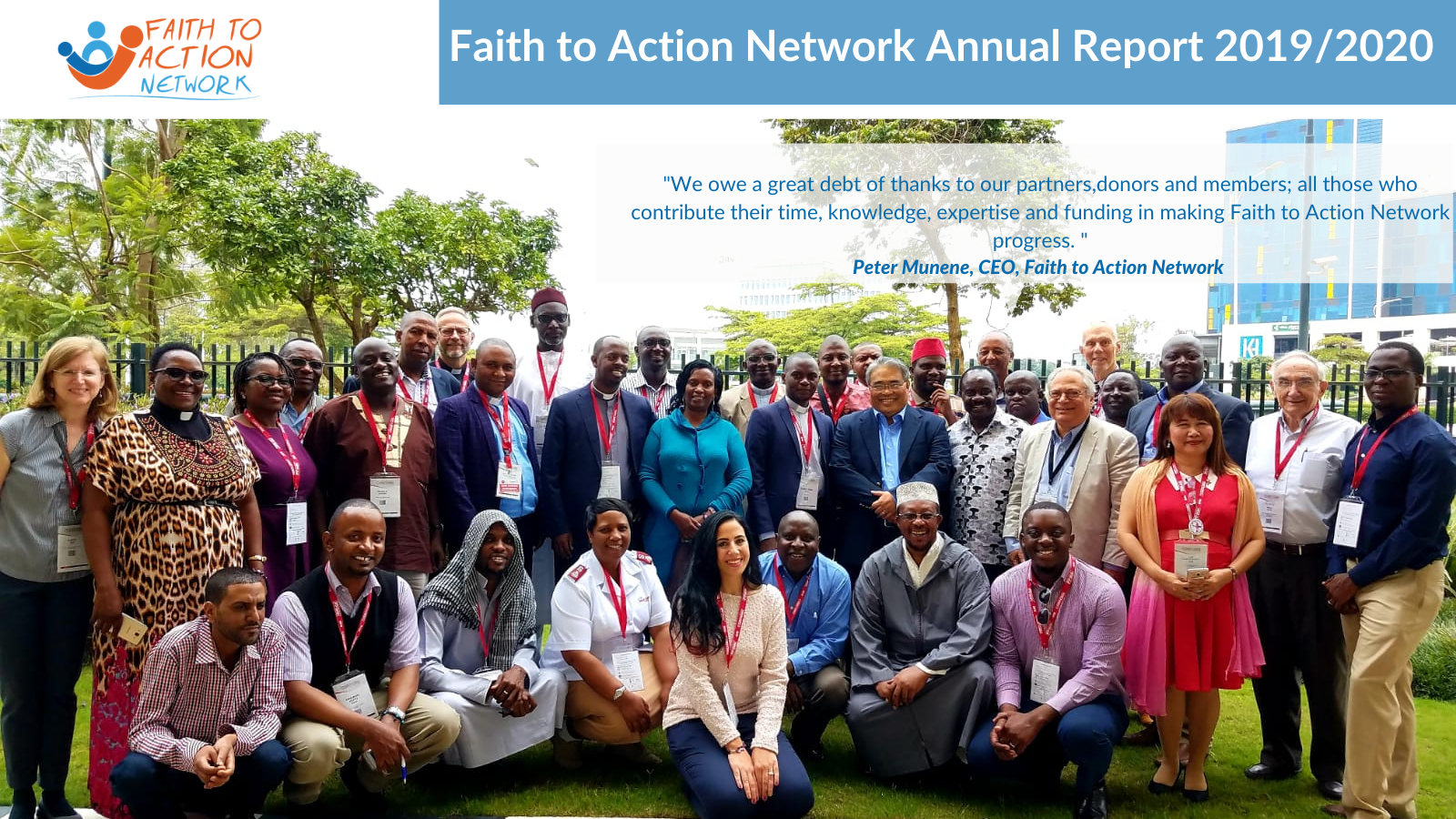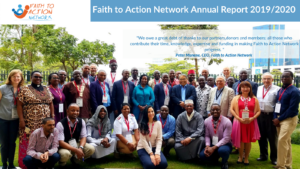 Dear members, partners, donors, staff and steering council members,
2020 represented almost a decade since Faith to Action Network was established. Thanks to generous donors, we have grown financially, and this has enabled us to grow geographically, technically, in partnerships and in thematic priorities. The 2020 Covid pandemic shifted our work from physical to virtual meetings, travel restrictions and keeping distance. These measures affected our plans, but we have achieved great outcomes through consultation with partners, adaptation and innovation.
This inaugural annual report shines the light on our top 2019-2020 accomplishments. Happy reading.
With thanks,
Peter K. Munene
Chief Executive Officer
---
The research, on which this report is based, was meant to investigate the root causes, experiences and policy and related responses to the problem of teenage pregnancies in Kilifi County. Teenage pregnancies affect one in every four girls within the county making it the worst county in the country. Commissioned by the Faith to Action Network for purposes of generating evidence to enable advocacy relating to family wellbeing and health, the research adopted a qualitative design.
Download
---
For the first time ever a Faith Pre-conference will precede the International Conference on Family Planning, held January 25th-28th 2016 in Nusa Dua, Indonesia. On January 24th-25th, faith leaders and representatives of faith-based organizations from many nations will meet to discuss best practices in faith-based involvement in family planning and how faith communities can advocate for increased support from their governments for lifesaving family planning services.
Download
---
Faith to Action Network towards the end of the October last year, successfully completed the 3.5 years Faith to Action Project, that had been implemented by the Network secretariat commissioned by consortia partners- (DSW) Deutsche Stiftung Weltbevölkerung; Consortium partners; Cordaid – Catholic Organisation for Relief and Development Aid; ACRL-RfP – African Council for Religious Leaders-Religions for Peace; Al-Azhar University, International Islamic Center for Population Studies and Research; CCIH – Christian Connections for International Health; and MFC – Muslim Family Counseling Services - as a result of the Interfaith Declaration 2011 and whose secretariat had been hosted by the DSW in Kenya and supported by the Netherlands Ministry of Foreign Affairs.
In order to evaluate the extent to which the Network's interventions had impacted policy and advocacy result besides quantitative increase of engagement in policymaking and advocacy and as part of our continued efforts to ensure accountability towards all stakeholders and commitment, to improving results, the secretariat commissioned an External Evaluation (The Coalition Factory) in August 2016 to evaluate the project according to OECD DAC evaluation criteria, provide valuable learning opportunities, good practice and recommendations to inform the existing and future projects. The evaluation revealed that Faith to Action project had generated progress towards better provision of SRHR information for young people in the intervention areas of the project as well as strong engagement of youth in peer education. Please read the full report here.
Download
---
This is an overview of honest and critical thinking, by women and men of faith, and human rights actors, on the relationship between human rights and their respective faith traditions. Convened by UNFPA over a number of years, with support from the Norwegian Agency for Development Cooperation and under the auspices of the Church of Sweden, these authors straddle the worlds of religious leadership and faith service, while also powerfully advocating for gender equality and human rights.
This publication provides a glimpse into the arguments made by these contributors, who are from different countries and diverse faiths. Their views are described in language that seamlessly combines the principles of human rights with religious norms and interpretations. How they articulate the connection between faith and human rights proves to be both enlightening and thought provoking.
Download
---
This report focuses on the role of religious actors, and religious considerations in the SDG agenda, particularly as they pertain to gender equality, peaceful coexistence and security considerations. The perspectives, ideas and initiatives discussed in these pages bring together experiences and policy analysis shared from the different realities of Donors, UN agencies and Faith-Based NGOs. The narratives build on and inform policies - required at a time when religion is predominantly viewed as an emerging challenge.
Download
---
The study was conducted to generate evidence to inform the development of effective social and behavior change communication (SBCC) strategies and interventions to improve sexual and reproductive health (SRH) and the uptake of modern FP methods in Malawi. The study findings highlight that while progress in FP knowledge and use has been made in study communities, there are several opportunities for SBCC interventions and other FP programs to improve FP acceptance and use.
Download
---
This report is a result of a Participatory Learning Caravan on, Islam and Child Spacing, at the Kenyan coast carried out during the month of August 2015 organised by SUPKEM and Faith to Action Network in partnership with Al-Azhar University and in collaboration with the County Goverments of Momabasa, Kilifi and Lamu, with support from the Ministry of Foreign Affairs of the Netherlands and Population Action International (PAI)
Download
---
This report explores the intersection of faith and family planning discussing, the diverse and extensive work of faith-inspired organizations (FIOs) and faith leaders in family planning efforts throughout developing nations, as well as the ways in which faith can affect family planning policy.
Download
---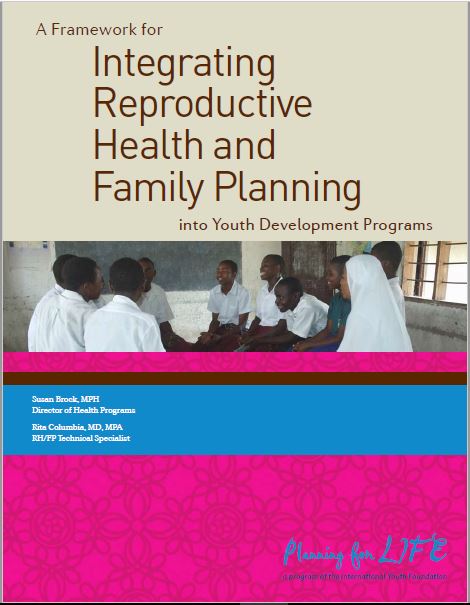 International Youth Foundation 2008
The report provides a strategic framework for youth reproductive health (YRH) and family planning (FP) and its integration into youth development programs.
Download
---